Jardin de las Niñas Program and Training Center (JDNPTC) is one of the Regional Centers of the Girl Scouts of the Philippines. Jardin de las Niñas, which means "A Garden for Girls", is dedicated to all Girl Scouts, particularly those from Western Mindanao Region. It serves as the center of Girl Scouting events in the region.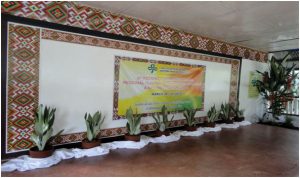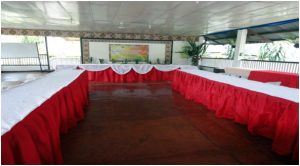 Accommodation and Location
The 5.2-hectare property is located in Barangay Cabatangan, a hilly area where one has a panoramic view of the City of Zamboanga. It is five kilometers away from the airport and seven kilometers away from the city proper.
The Center facilities include:
one conference hall
one air-conditioned dormitory good for 13 persons
two air-conditioned guestrooms good for 5 persons each
two air-conditioned huts that can accommodate 38 persons
three huts provided with electric fans that can accommodate 28 persons
The place is peaceful and secure, fenced, and surrounded by trees planted by Girl Scouts.
It is a perfect place for training, conferences and camping. The Campsite's rolling terrain can accommodate more than 1,000 campers.
The GSP Western Mindanao Region holds office in the two-storey Administration Building within the Center.