NATIONAL HEADQUARTERS
With the continuing effort of the Girl Scouts of the Philippines to provide venues for Girl Scouting activities and events as well as conferences, trainings, programs and workshops for girls, young women and adult leaders, the facilities at the National Headquarters in Manila were renovated and improved. We also offer these amenities to other non-government organizations, government institutions, and other clients.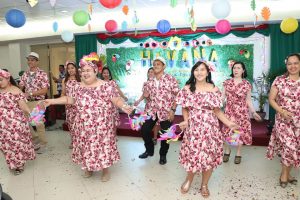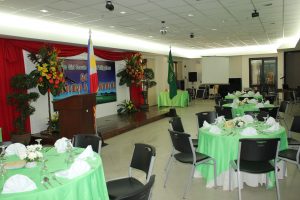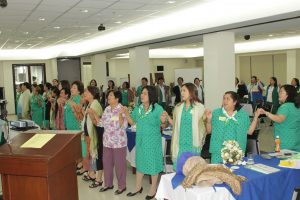 JOSEFA LLANES ESCODA HALL
The air-conditioned Josefa Llanes Escoda Social Hall at the National Headquarters can accommodate up to 200 persons for dining or 300 persons for a sit-down event that requires no tables. With a 310 sqm. floor area, a mobile sound system and a movable 10 x 16 ft. stage complete with backdrop board, the JLE Social Hall can be a full-service host to any event. Food catering arrangements are handled exclusively by the General Services Division, Girl Scouts of the Philippines.
For bookings or inquiries, please contact:
FRANCIA "Pchi" B. RAMA
Fund Development Section Head
Tel. No.: (+632) 8523-8331 to 42 loc. 208
Email: [email protected]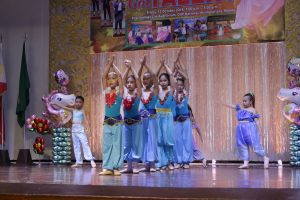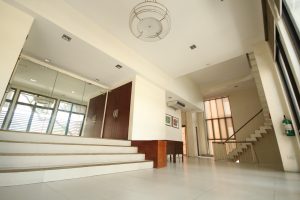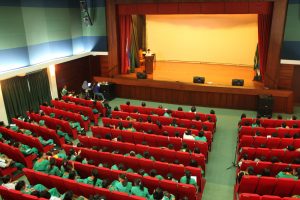 PILAR HIDALGO LIM AUDITORIUM
The Pilar Hidalgo Lim Auditorium is the Girl Scouts of the Philippines' home pride when it comes to offering a perfect venue for stage plays, mini-concerts, film or commercial tapings, big programs of events that can sit up to 481 guests. Be awed, be inspired and be applauded! Our auditorium offers you that certain kind of class.
For bookings or inquiries, please contact:
FRANCIA "Pchi" B. RAMA
Fund Development Section Head
Tel. No.: (+632) 8523-8331 to 42 loc. 208
Email: [email protected]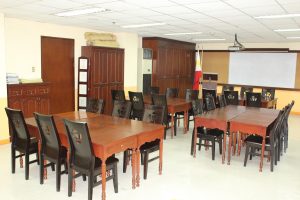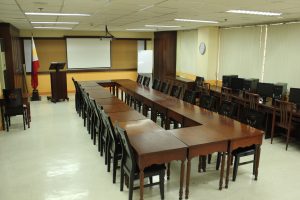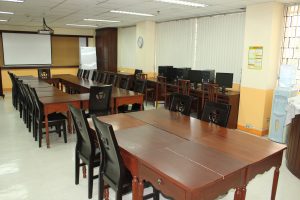 TRAINING ROOM
The GSP Training Room with a Filipiniana touch primarily serves as a typical venue for small training events and development programs, meetings, brainstorming sessions or any group activity that would not require so much space. It can accommodate up to 24 persons making use of a long conference table set up. The facilities include an Overhead Projector, a built-in LCD projector, a Pull-Down Projector Screen, Permanent Whiteboard and Cork Board, Sound System with four Microphones, VCD/DVD player, four Internet-ready Desktop Computers (with accessories like webcam and headsets with microphone), lectern, four Easel Boards and two Flag Poles with Stands, Hot & Cold Water Dispenser, Glass Notice Board and a Multi-Purpose Bar Table. This small wonder has too many to offer!
For inquiries, please contact:
CARMEN B. GERUNDIO
Training Division Director
Tel. No.: (+632) 8523-8331 to 42 loc. 216
Email: [email protected]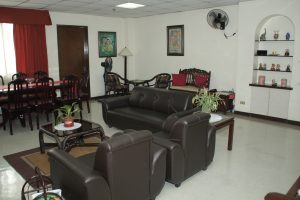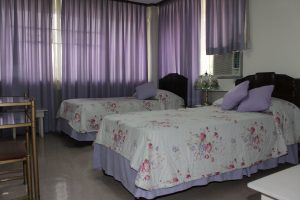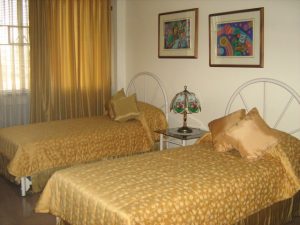 The GSP Dormitory at the ANNEX
Looking for a safe, clean and affordable lodging facility in the heart of Manila? The Girl Scouts of the Philippines can be your safe haven with the wide arrays of room accommodation that we can provide – at a budget!
The good news is that these facilities are GSP's living testimony to its mission to provide better facilities for training and recreation — perfectly conducive for learning and fun. And the even better news is that GSP is opening its doors even to non-Girl Scouts functions that would need our facilities. Look no further now. With relatively friendly rates that will suit your budget, we want to see our facilities being put to good use by our clients and will leave a lasting impression on the great GSP service. We want to be your ideal ally when it comes to training, recreation, learning and fun! Give us this chance to be of service to you, too. And the icing on the cake is that in doing so, you are also supporting the Girl Scout Movement!
For booking or inquiries, please contact:

Grace Patinio
09190814836
Email: [email protected]