Our training room with a Filipiniana touch primarily serves as a typical venue for small training events and development programs, meetings, brainstorming sessions, or any group activity that does not require much space.
It can accommodate up to 24 persons making use of a long conference table set-up.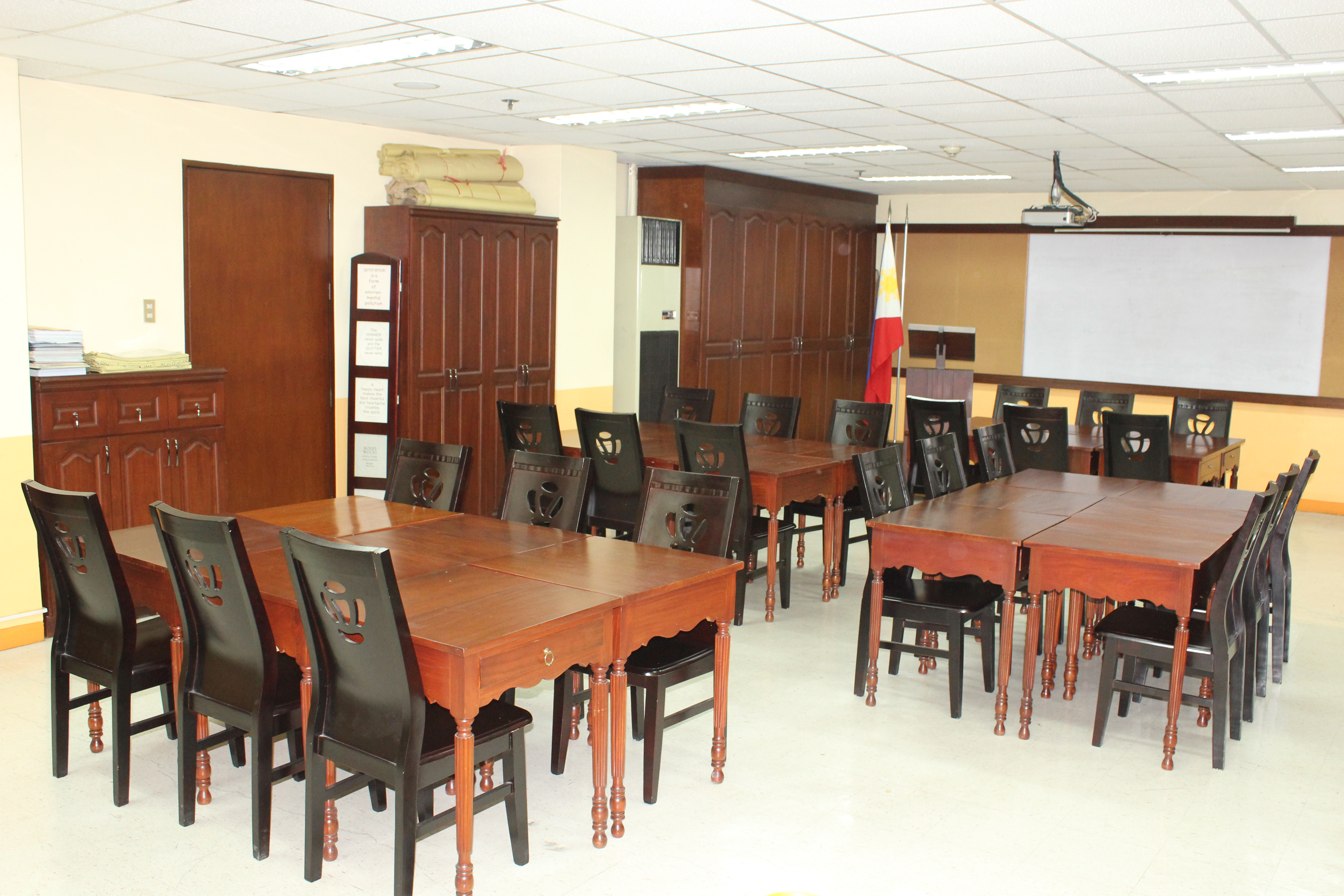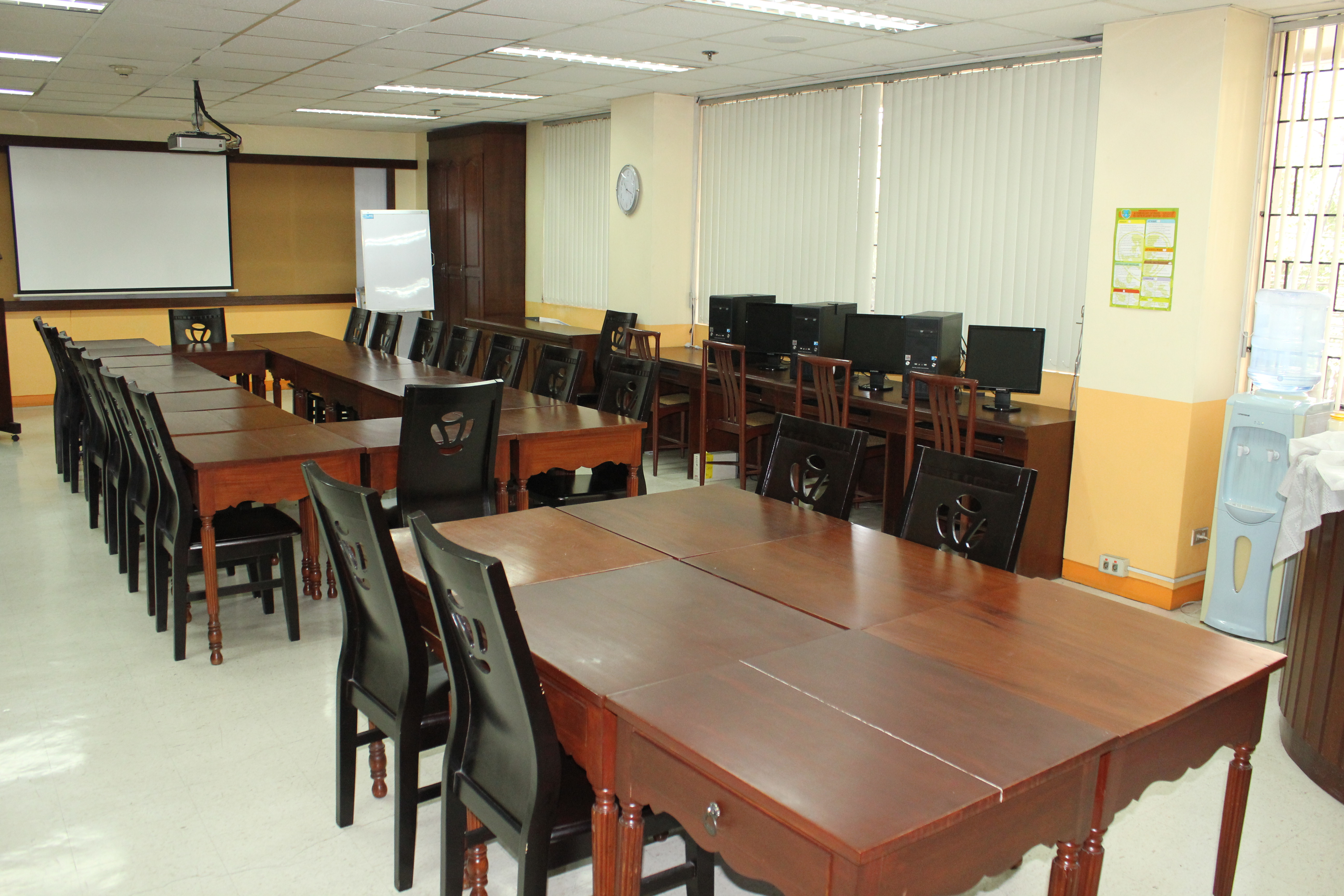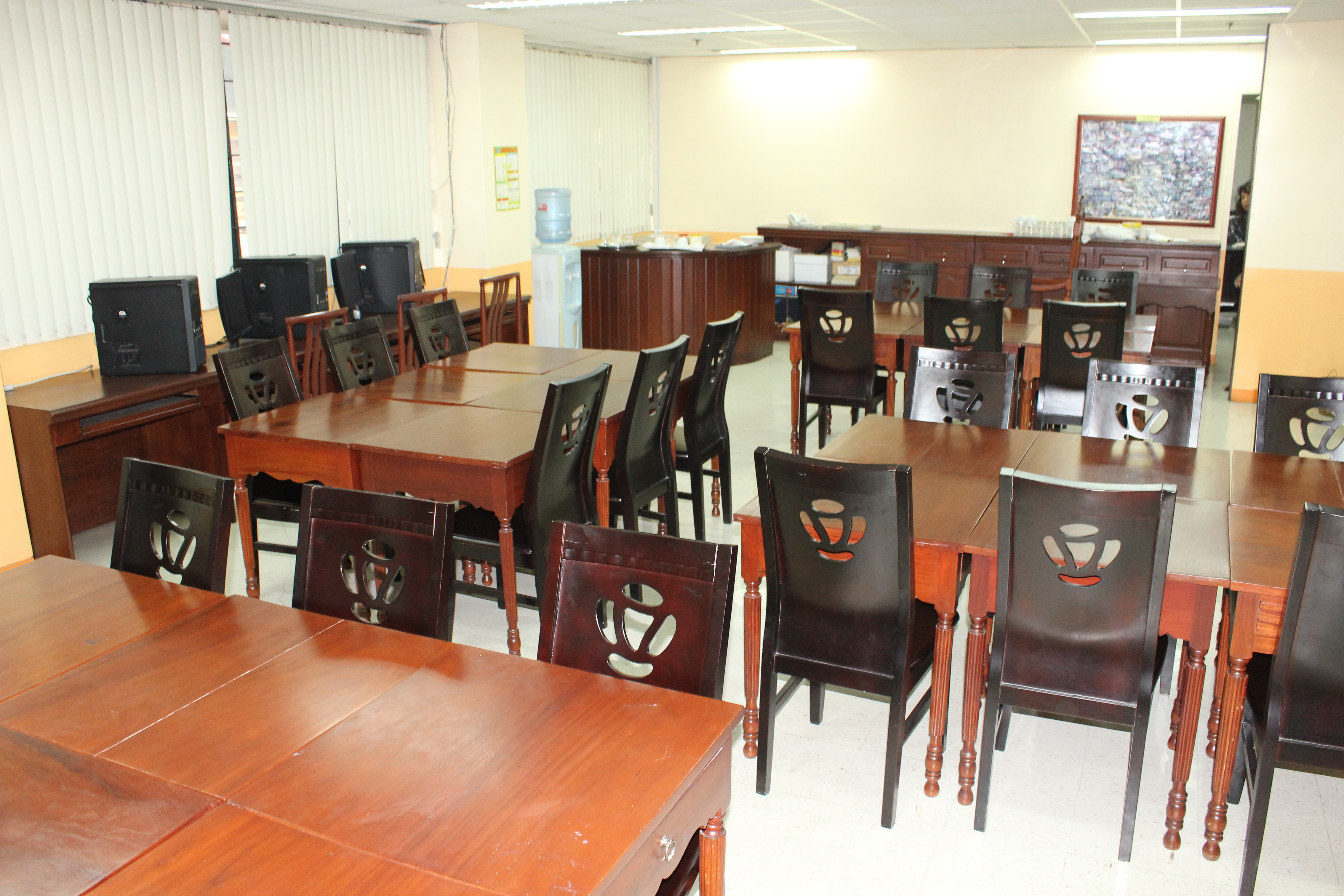 The facilities include an Overhead Projector, a built-in LCD projector, a Pull-Down Projector Screen, Permanent Whiteboard and Cork Board, Sound System with four Microphones, VCD/DVD player, four Internet-ready Desktop Computers (with accessories like webcam and headsets with microphone), lectern, four easel boards, two flagpoles with Stands, Hot & Cold Water Dispenser, Glass Notice Board, and a Multi-Purpose Bar Table. This small wonder has too many to offer!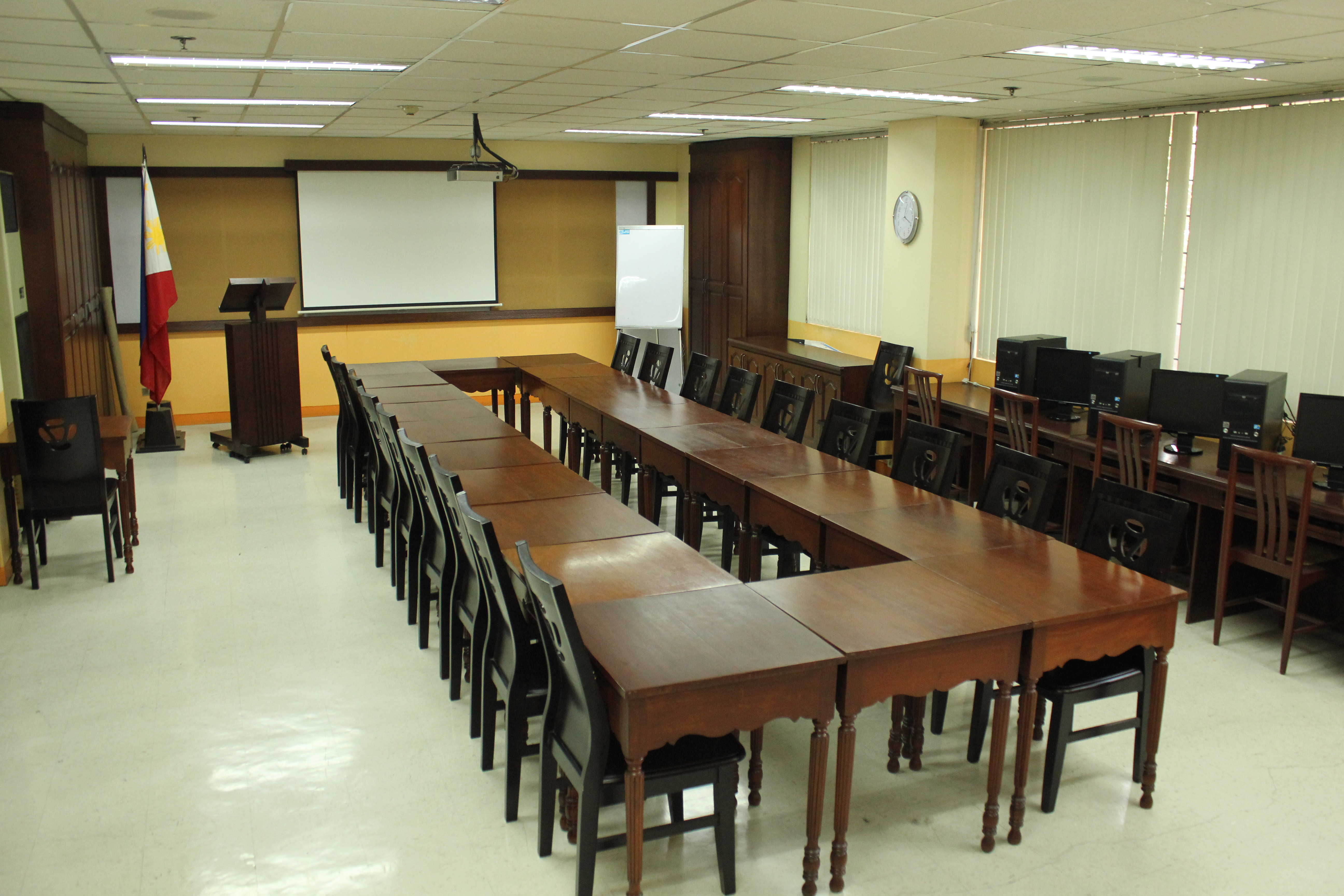 For inquiries, please contact:
MA. CARMEN B. GERUNDIO
Training Division Director
Tel. No.: (+632) 8523-8331 to 42 loc. 216
Email: [email protected]