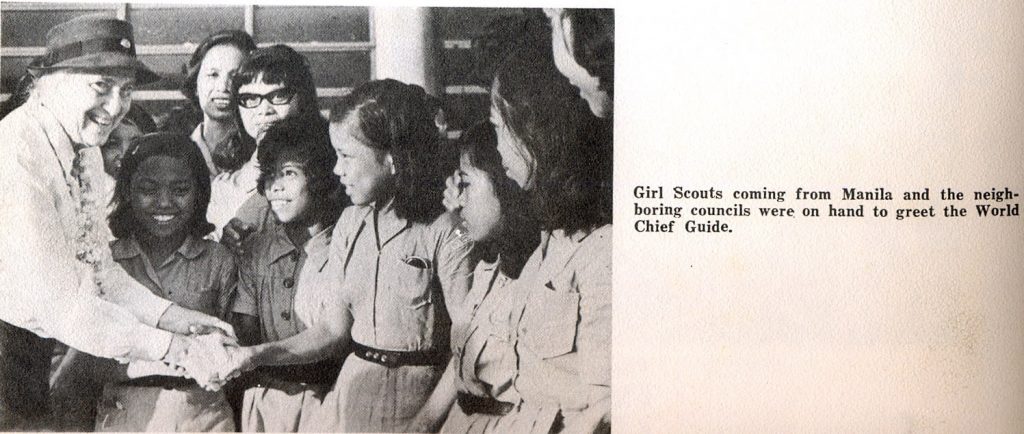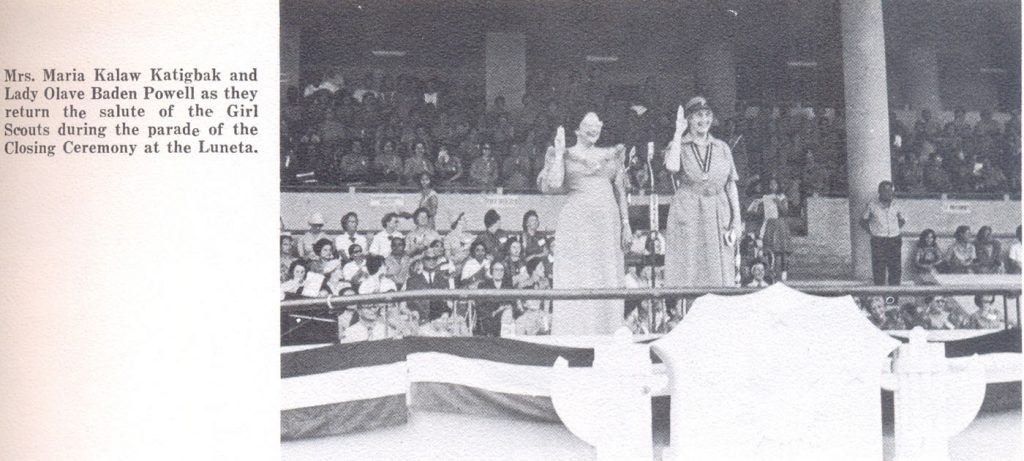 The GSP has the distinction and privilege of hosting various international gatherings among which were the Regional Centenary World Camp in 1957, the Asian Trainers Conference in 1961, the International Heritage Camp in 1966, and the WAGGGS–sponsored Public Relations – Finance Seminar in 1971 which was participated in by 13 nations, and the 31st World Conference of WAGGGS in 2002. In turn, the GSP has also been represented at all World Conferences of the World Association, various world training conferences, international camps, and girl-level gatherings, among others.
In 1965, to celebrate the Silver Jubilee of the Movement in the country, special events and service projects were calendared year-round. The World Chief Guide, Lady Olave Baden Powell, took the salute of more than five thousand Girl Scouts at the "Pasasalamat" held at the Luneta Park, a fitting close to the year-long celebration.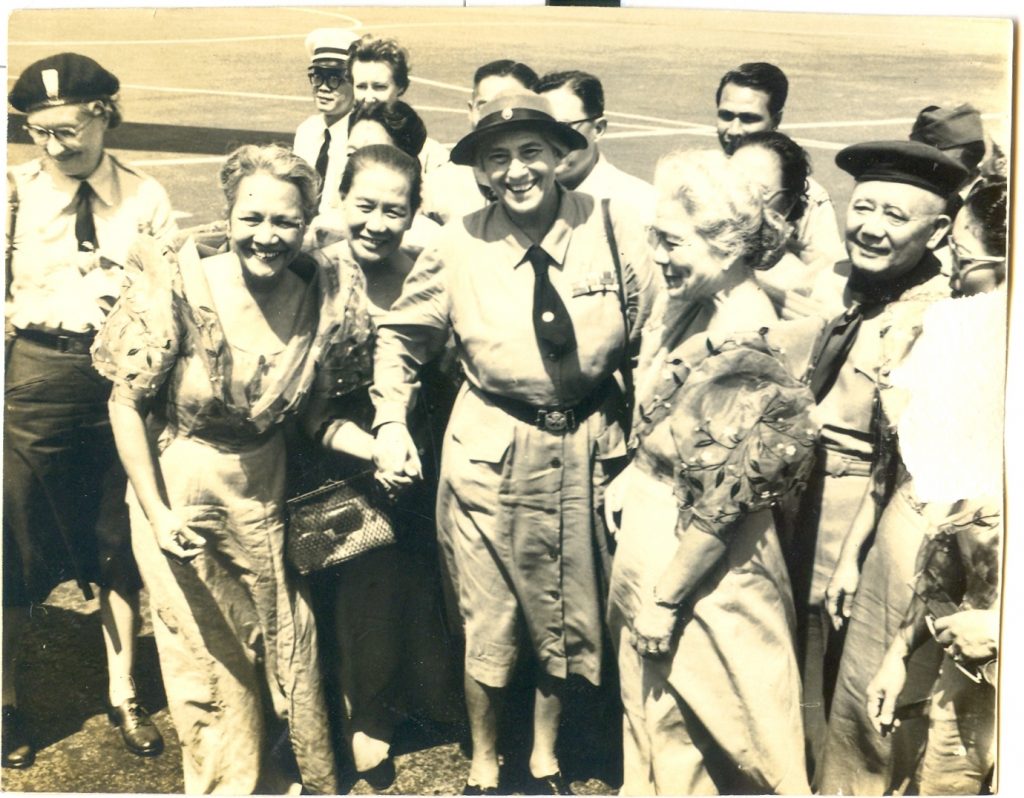 The GSP was presented the Walter Donald Ross Trophy Award in 1965 for the outstanding service project rendered to the children of evacuees who were victims of the eruption of Taal Volcano.
After several years of study, evaluation, and research, the program of the Girl Scouts of the Philippines was revised in 1968. The revision was approved at the 11th National Convention. Full implementation of the revised program ensued. It was called the Nine Program Emphases (9E).
1970s
On June 2, 1975, Presidential Decree 720 was signed, authorizing the restructuring of the GSP. On March 17, 1976, the new GSP Constitution and By-Laws were ratified and confirmed.