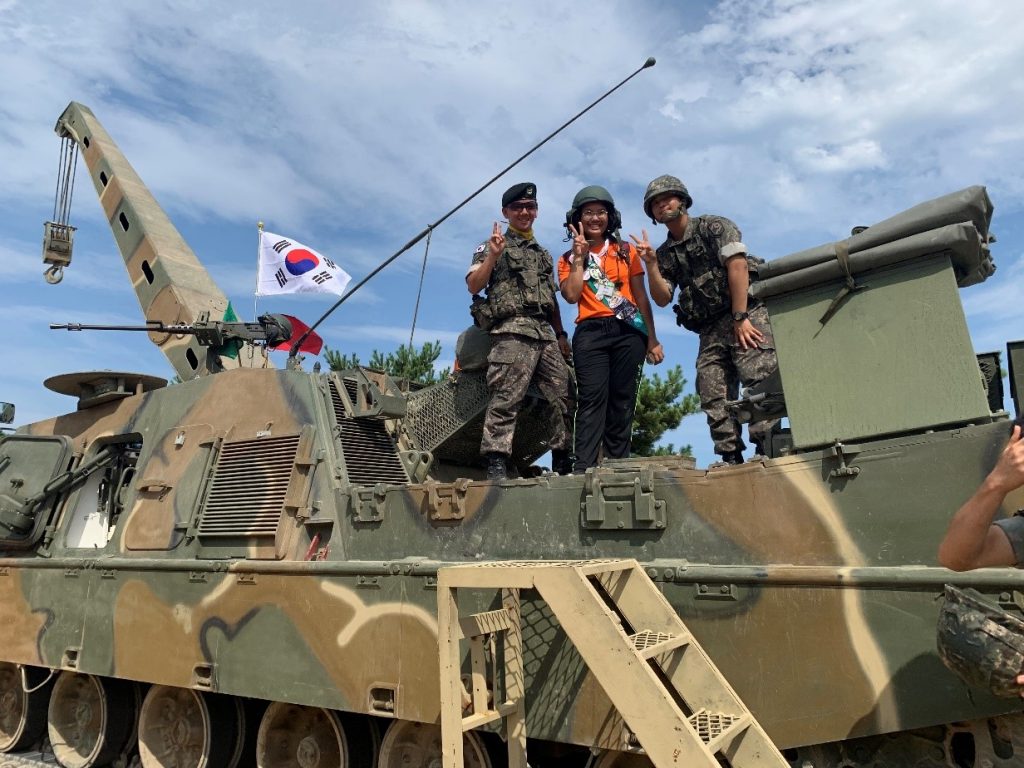 Cadet Girl Scout Robina B. Balandra
Chief Girl Scout Medalist 2017
Alternate Girl Representative of Leyte Council
Visayas Region – Leyte Council
Growing up, I've closed my mind on the fact that the world isn't small as I made it out to be — never expecting to meet people of diverse backgrounds, cultures, and origins and never vying to enhance my world citizenship. But thankfully, I was given the opportunity to represent the Girl Scouts of the Philippines in the 17th Girl Scout International Camp, Korea, in the World Jamboree Center located at Gangwon-do, Goseong held on August 5-9, 2019, which turned out to be a great opportunity to broaden my views and way of thinking.
Strangely enough, considering that we were in Korea, the weather turned out to be really hot during the camp which we were told to expect since it was summer. Thankfully, the heat did not deter us from fully immersing ourselves in the course activities and programs. But, the occasional breaks from the sun under a tree for some shade did help.
We could not help but admire our surroundings, everywhere we turned, we saw green: from the well-structured layout of the campsite down to the clean pavements that trailed toward the different parts of the camp. The World Jamboree Center was, indeed, ideal for camping. This is my first international camp and from all that I have experienced, I can truly say that joining international camps offers a unique experience for every Girl Scout.
In this five-day camp, I experienced a lot of new and great things: watched K-Pop stars perform live; joined the marine activity in which we were grouped and had to row a boat in the sea where we swam afterwards; participated in different course activities aligned with the programs of WAGGGS like the Free Being Me and Speak Out for Gender Equality; even performed to showcase Filipino native dances. We also got to experience what we would not have been able to experience if it were not for the camp: like the Military Experience and visiting the Demilitarized Zone of Korea which I am sure will be memories of mine to be treasured forever.
Everyone in the camp looked forward to the badge and token swaps. I gave badges, Filipino snacks, scarves, pins, and even socks to my new friends! In return, I also got badges, snacks and delicacies, pins, scarves, keychains, and other souvenirs.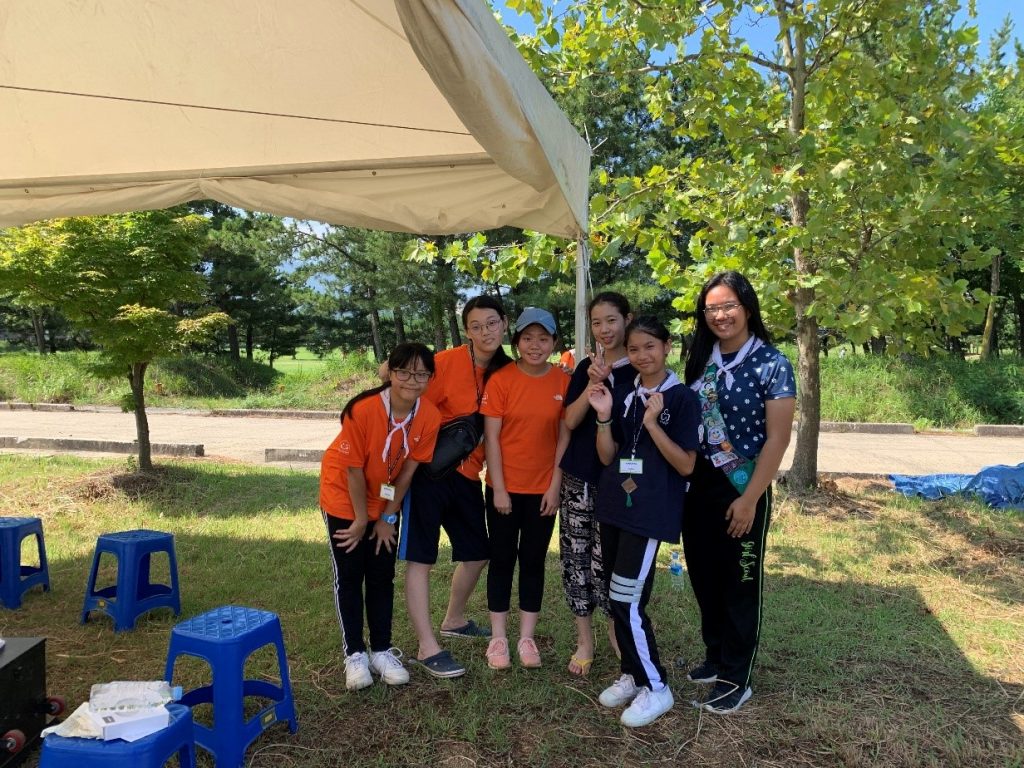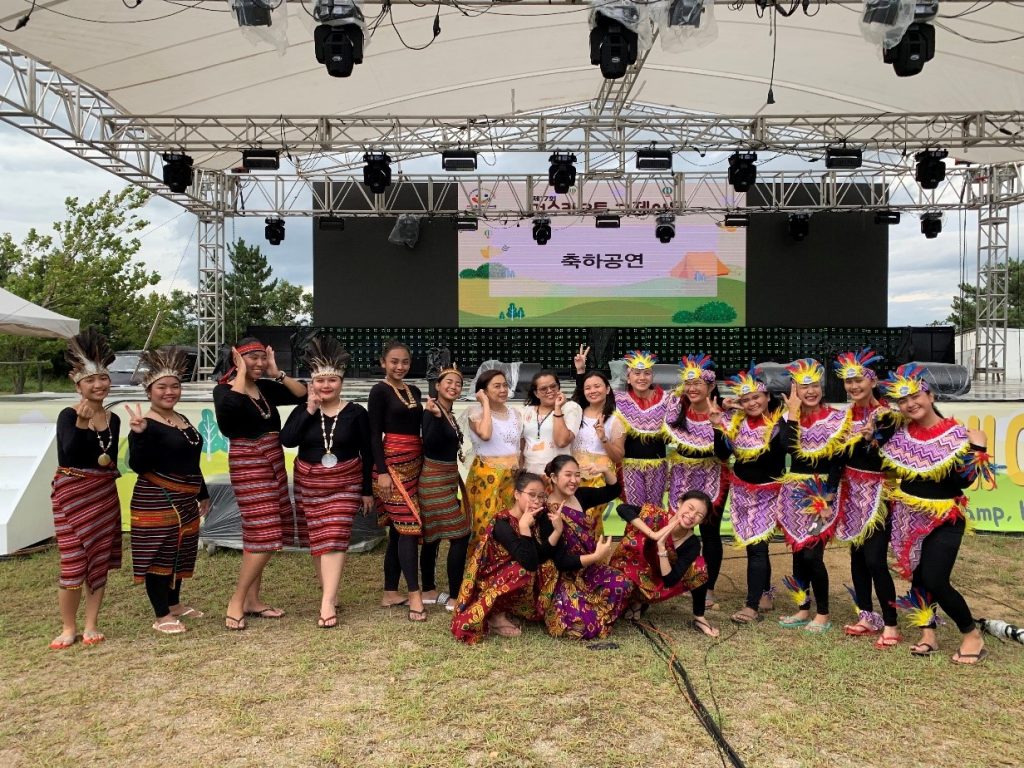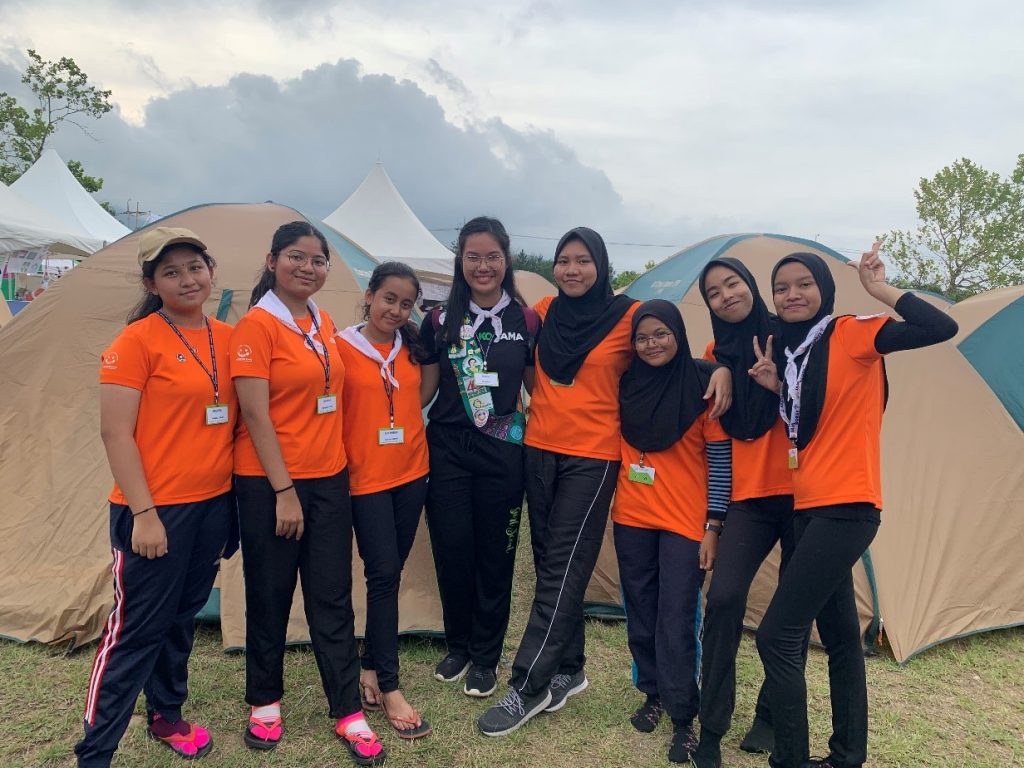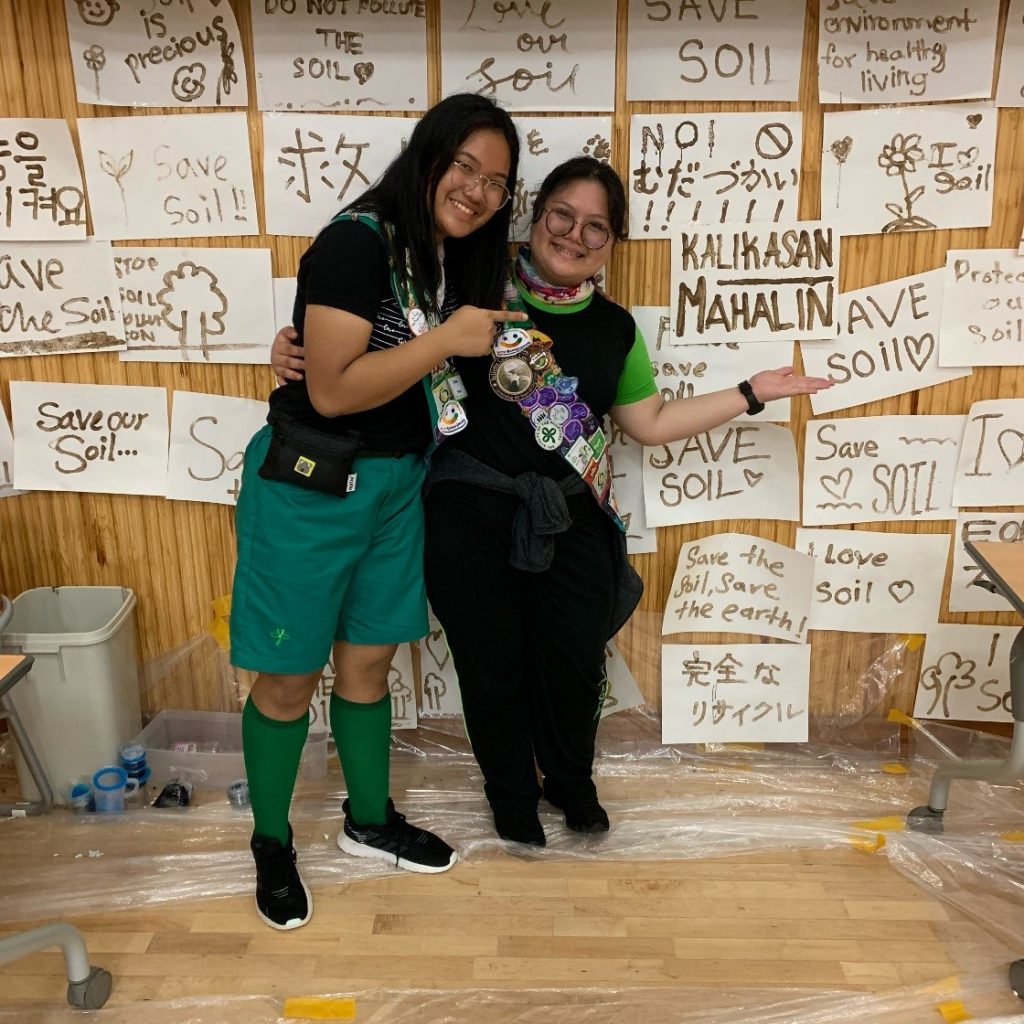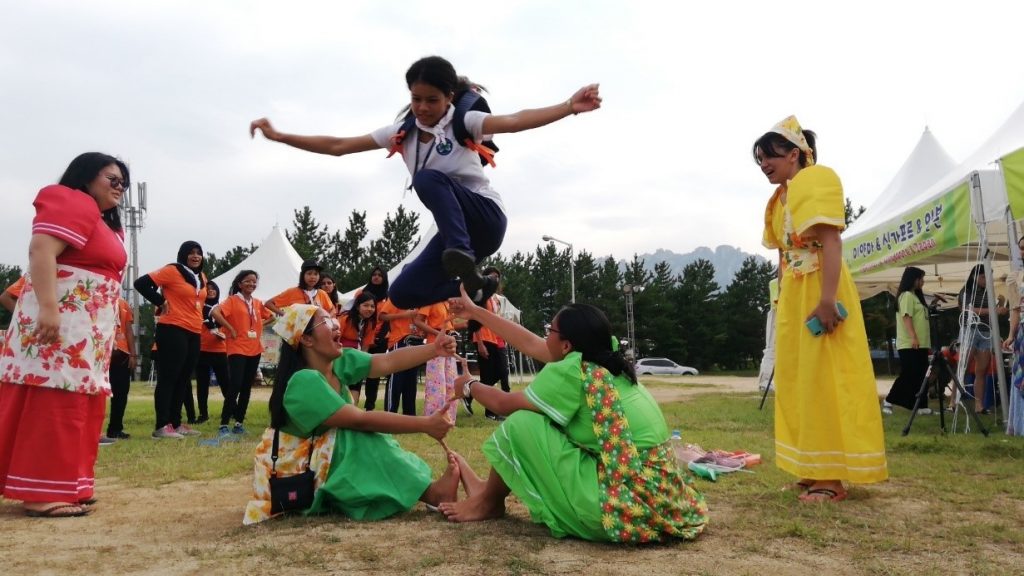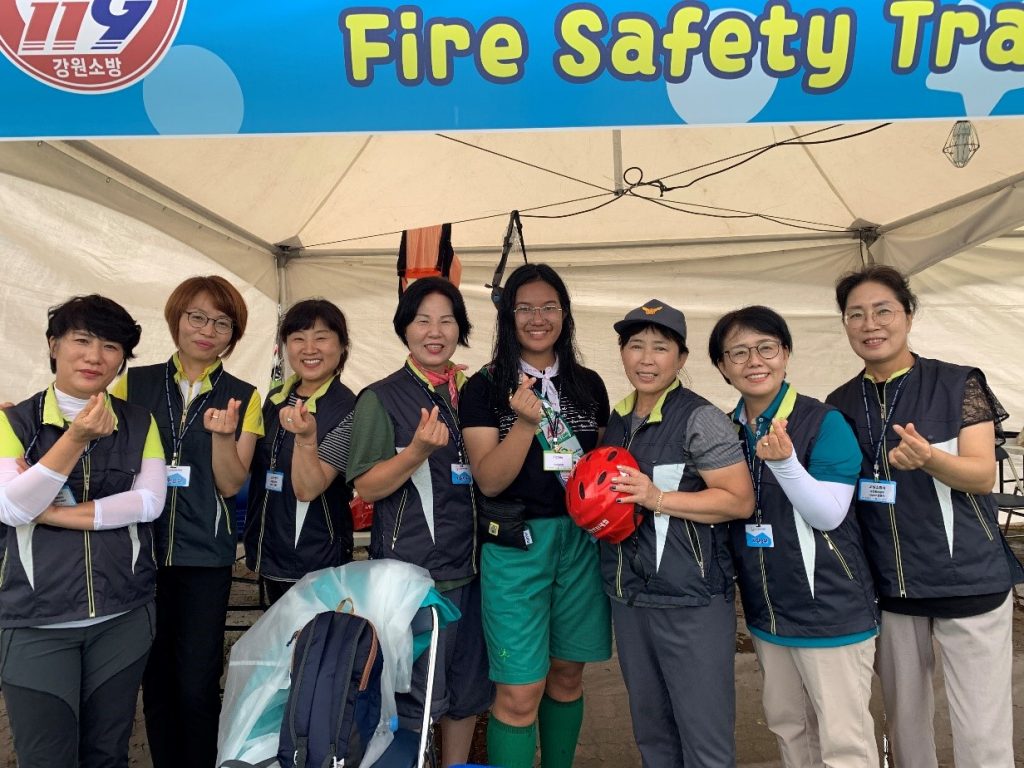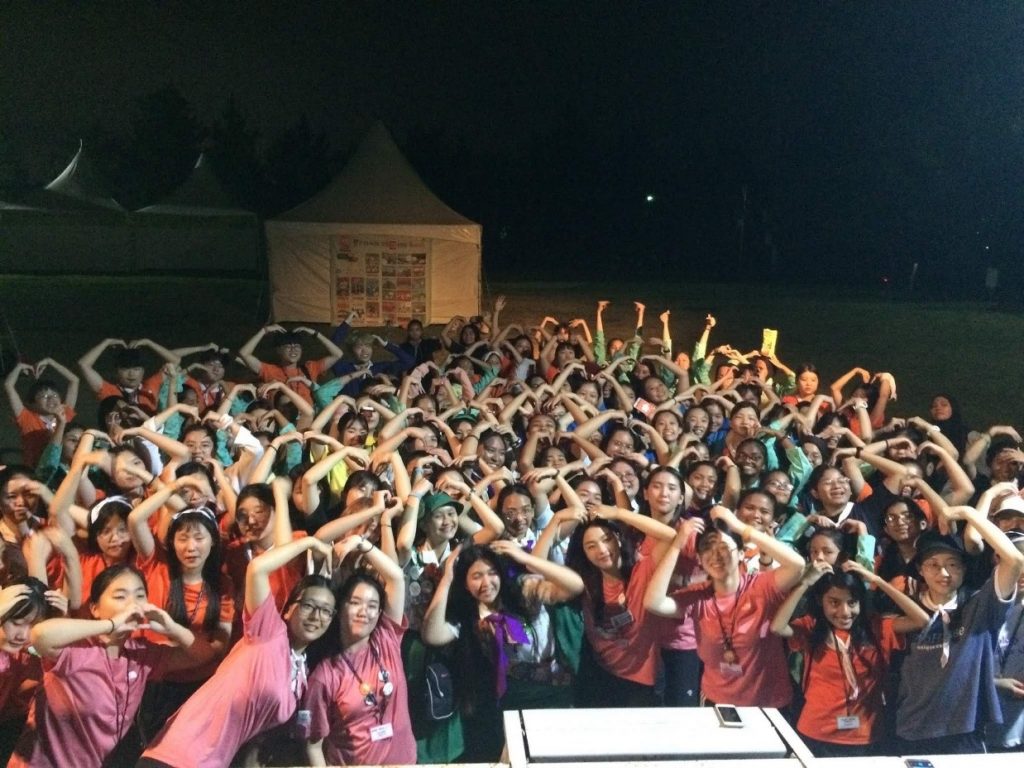 We did not only exchange tokens among us campers. The more meaningful trades we made were the stories of Girl Guiding from our respective countries; the promises of keeping in touch even after camp; and the songs we sang in our own language. Through this, we were able to embrace each other's cultures.
The camp made us realize that we, Girl Guides and Girl Scouts from all over the world, are all advocates of WAGGGS programs. When we band together, we create a better world for everyone.
Indeed, Girl Scouting is a life-changing experience. To belong to this global movement, one must not be afraid to venture into the world; to immerse oneself in international diversity; and to take risk and set the trend!